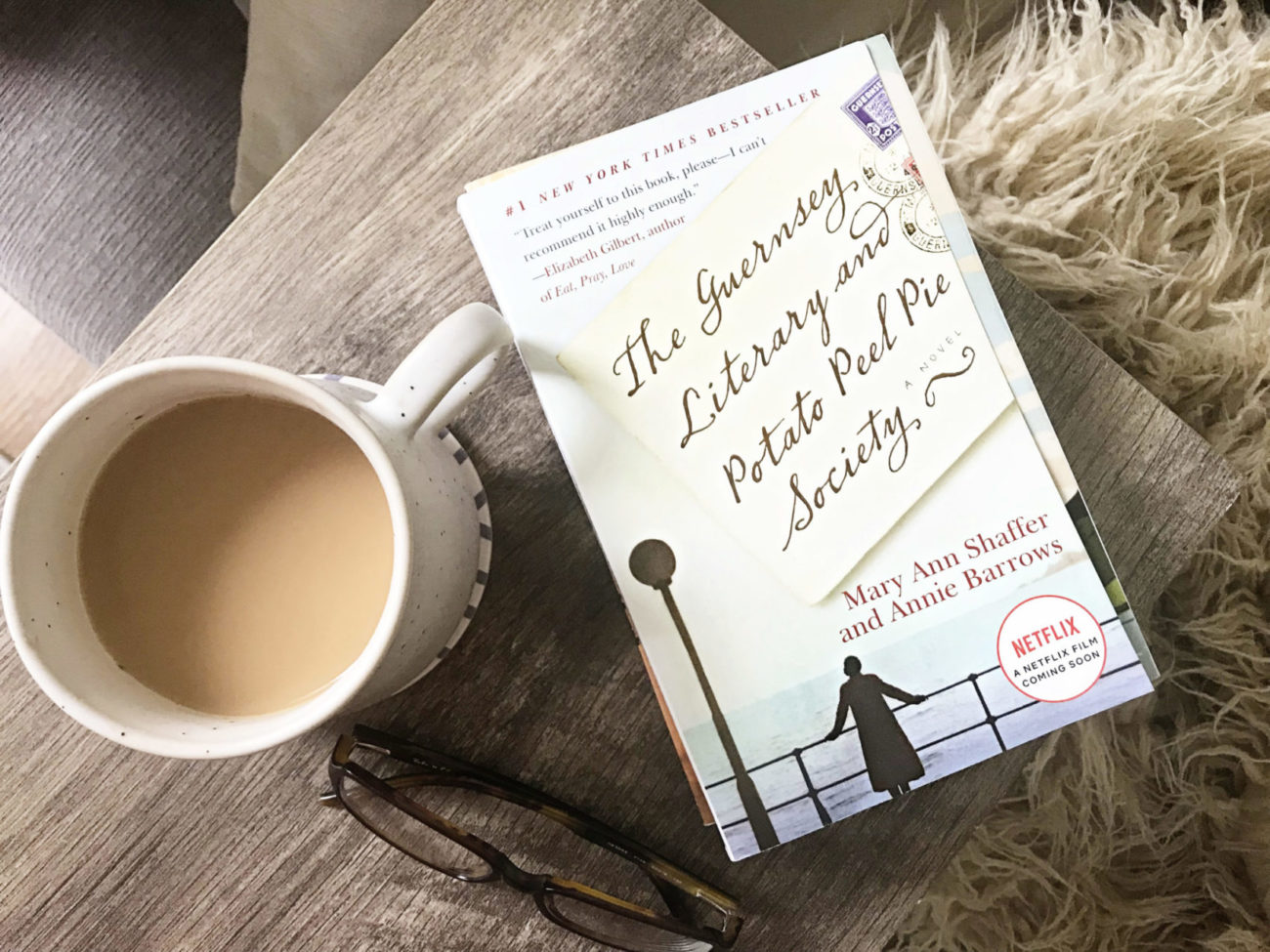 I have nothing but rave reviews for The Guernsey Literary and Potato Peel Pie Society. I try to describe it and all I can think of is the word "delightful."  It was one of those reads where I was actually smiling while reading it because it was just so good.
The book takes place in post World War II on the island of Guernsey, an island in the English Channel off the coast of Normandy. It is technically not part of the United Kingdom but most of it's foreign relations are handled by the British. It is a little discussed detail about that war so that in itself added interest. It is a small island and pretty isolated during the time period the book takes place so everyone seems to know everything about everyone else.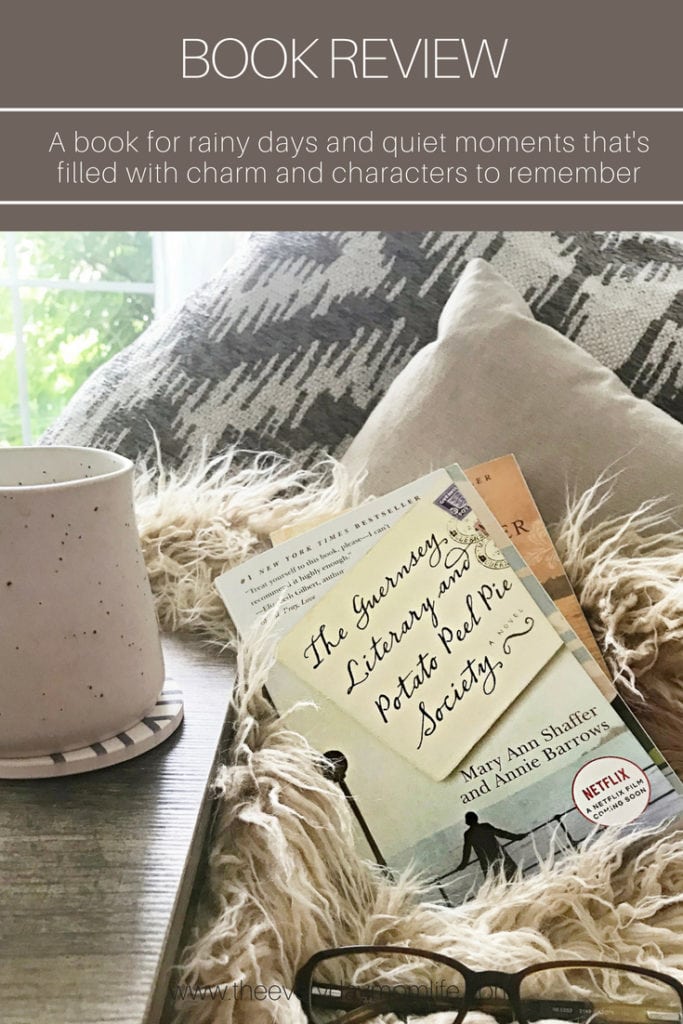 The Guernsey Literary and Potato Peel Pie Society is written as a compilation of letters back and forth between different characters which allows the story to be told from many different perspectives. 
The characters are the story. They are just so real and entertaining.  I thoroughly enjoyed hearing their different voices so clearly in their letters. They made their stories personal and touching. The stories are of love, betrayal, strength, and fortitude but all often coming from an unlikely source.
This book has been made into a movie, which was released on Netflix on August 10. It was exciting to see the characters come to life on the screen and the movie itself was cute. However, like most books that have been made into movies, the book was superior. It is a quick read so you could probably get through the book within a day or so and then watch the movie all in one weekend.
Rating:
On a scale of 1 to 5, 1 being the lowest, 5 being the highest it rated the following:
Laughs: 4

Tears: 3

Cheese: 1

Predictability: 2

Overall: 5/5
You can find The Guernsey Literary and Potato Peel Pie Society here.
Currently reading: The Midwife's Revolt by Jodi Daynard and Making it Work by Kathleen Glassburn
Currently Listening to the podcast: I, Survivor
Click here for more reviews from the Book Club.