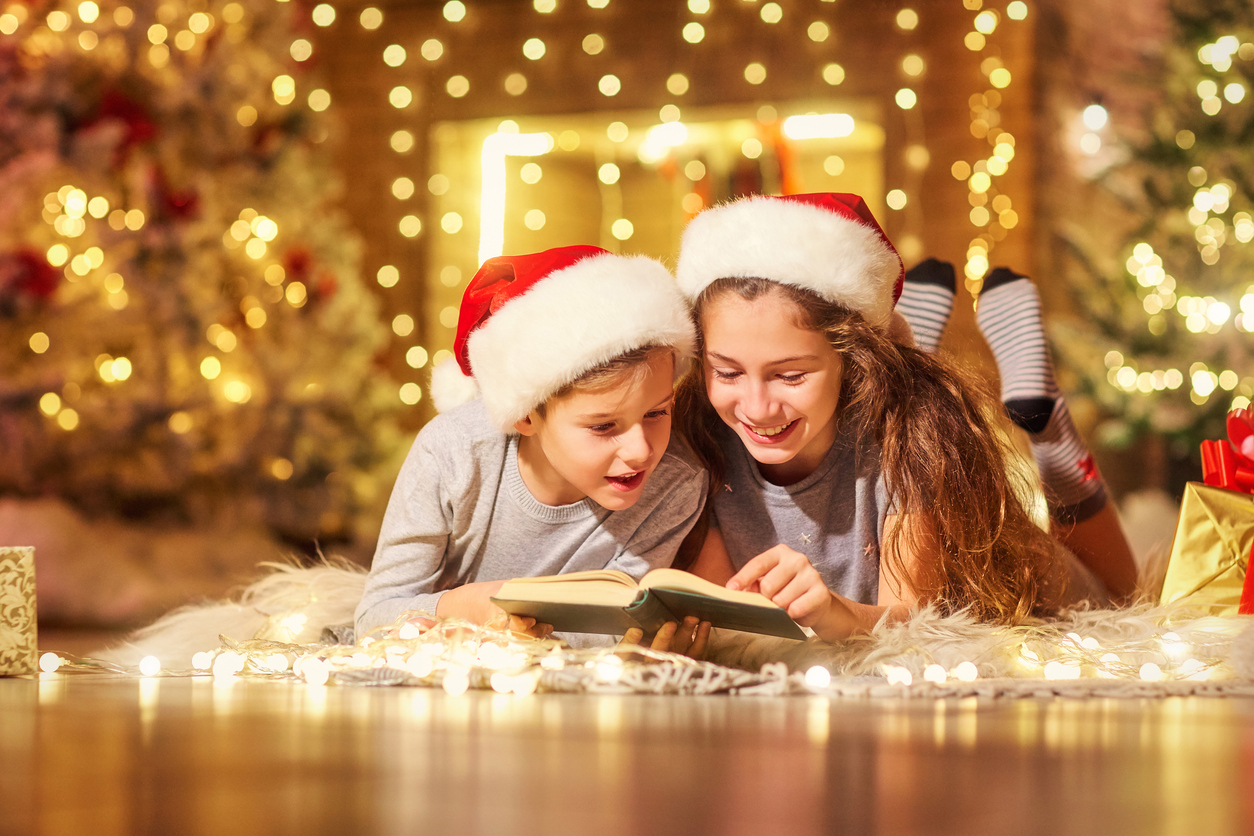 My whole life I have always been an avid reader. One of my biggest memories from my childhood was getting absolutely lost in books, constantly reading.
Fast forward to becoming a mother and I knew books would be a part of my kids life as soon as they were born. I would read to them from the very beginning, exposing them to beautiful stories or simple board books. It's important for me that my children learn to love reading.
My daughter, who is 9, still loves when we read picture books to her. I used to think, "She's too old for this." But then I thought, "Why? You're 38 and head straight to the kids section at Barnes and Noble." So I decided if it helps to keep her love of books and reading alive then so be it!
We have a lot of books in our family library and we make frequent trips to the local library too. As I was searching for new Christmas books at the library it got me thinking about my favorite Christmas books we love to read together each year. I tuck them away and bring them out each December. So here's a short list of my top favorite Christmas books for kids. Each one brings a lovely dose of that special Christmas feeling.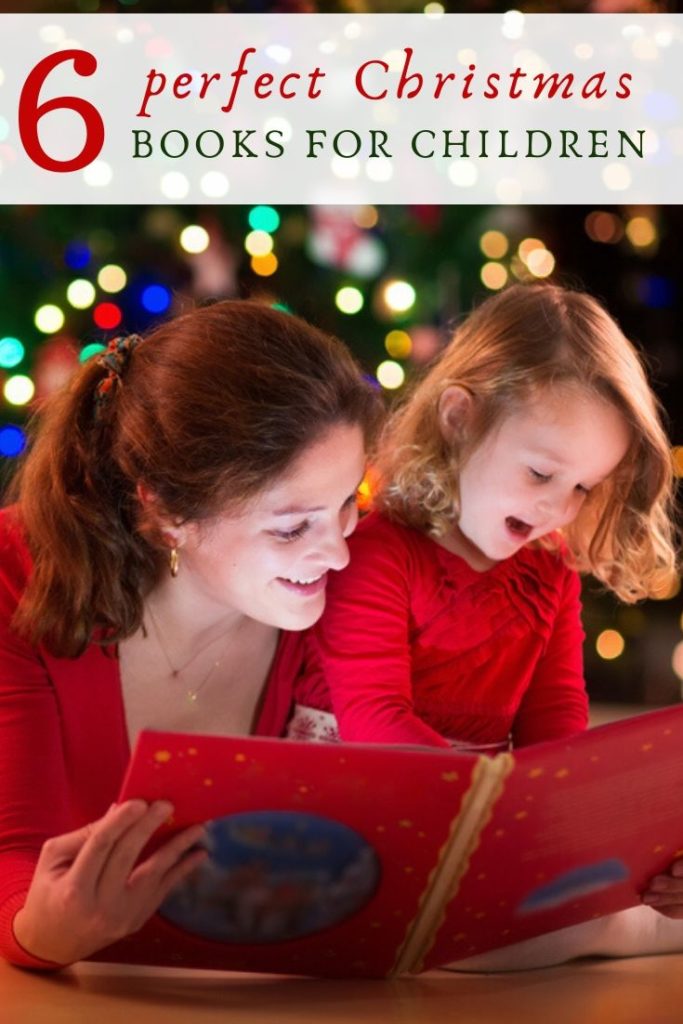 By: Susan Korman and Alan Nowell
My mother-in-law found this book for us at an antique shop. It's a Little Golden Book. She was drawn to it because the title has my daughter's name in it. And it's even spelled the same! I loved the book even more after I read it. Yes the story has talking animals and Santa's Christmas magic but it has something deeper too. A message of hope. A message of a family's strength following a tragedy, to help a young boy cope and find his voice again.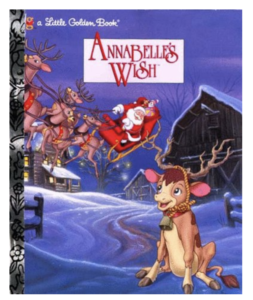 By: Dr. Seuss
We all know this classic tale. Dr. Seuss is such a rhyming genius with the most creative characters. That grouchy bah humbug green guy (though he's plain ol white in the book) jumps into our hearts every Christmas season. I like to think that maybe what the Grinch needed was just a little more love in his life. He was too isolated and lacked community. I'm always so happy The Whos didn't let their Christmas truly get robbed. Their bad situation brought out so much goodness. It gave the Grinch exactly what he didn't even realize he was searching for. And the forgiveness of The Whos is always inspiring to read.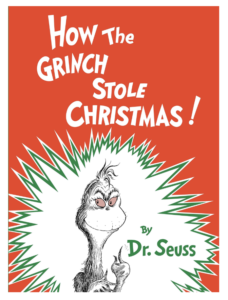 The Legend of the Candy Cane
By: Lori Walburg and Richard Cowdry
If you're like me and you want your kids to know the importance of Jesus during Christmas time then this is the book for you and your family. Beautiful vivid illustrations draw you in. Biblical truths are woven into the story in a fun and unique way. It's all centered on a new candy shop that gets built in town. Kids everywhere are ecstatic. You soon learn what the red and white stripes of the candy cane really mean. It's something that will stick with you. I'm so thankful my husband's aunt gave this book to our kids. It's a story we read every year to remind us of God's greatest gift to us.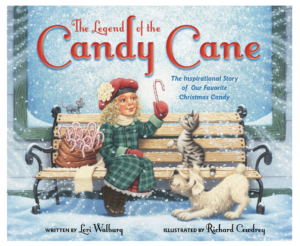 By: Yuval Zommer
Remember that Friends episode when Phoebe felt bad for all the leftover Christmas trees that no one bought? That's what this book reminds me of. Minus the chipper part. My family and I go to a tree farm every year to cut down our Christmas tree. We search for the best looking one with the perfect branches, no bare spots, just the right fullness and height. But what about the other ones that aren't so perfect? They deserve to shine too! They deserve to feel beautiful and loved. This book is so heartwarming and makes me want to find our own "tree that's meant to be" next year.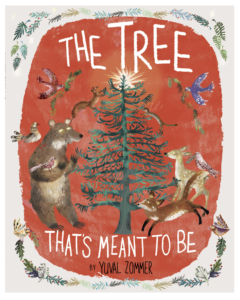 By: Matt Tavares
My kids and I were just watching the Rockefeller Tree lighting on tv the other day. I look forward to this show every year. I love how long this tree has been around. Someday I hope to see it in person. The author did a great job of pulling in little tidbits of this tree's history to create the story of Red and Lulu. These two birds suddenly find themselves separated from each other as their beloved home is cut down and brought over to the big city. They're confused and sad. But it has a happy ending I promise. It's a bittersweet story of letting go and embracing your new beginning.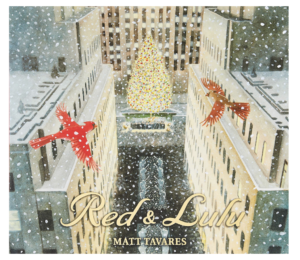 By: Matt Tavares
Matt Tavares does it again with his gorgeous illustrations and unique story telling. Consider this your bonus book. I had to include this one. It's so good! Who knew that Santa actually began delivering presents with only a horse pulling his sleigh? Dasher is the story of how all of Santa's famous reindeer came to be. It was nice to see someone have the spotlight for once instead of that red glowing nosed reindeer. I love you, Rudolph, but I liked getting to know the others for a change.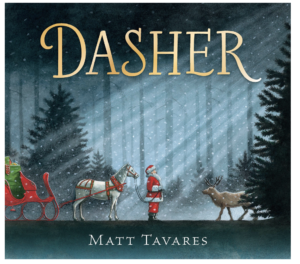 Well there you have it! I hope you find yourselves adding these books to your own libraries or checking them out from your local library too. Enjoy the special time with your kids, gathered around your "perfect" tree, reading stories about the magic and wonder that Christmas brings. It really is the most wonderful time of year don't you agree?
For more favorite book picks and reviews, click here.