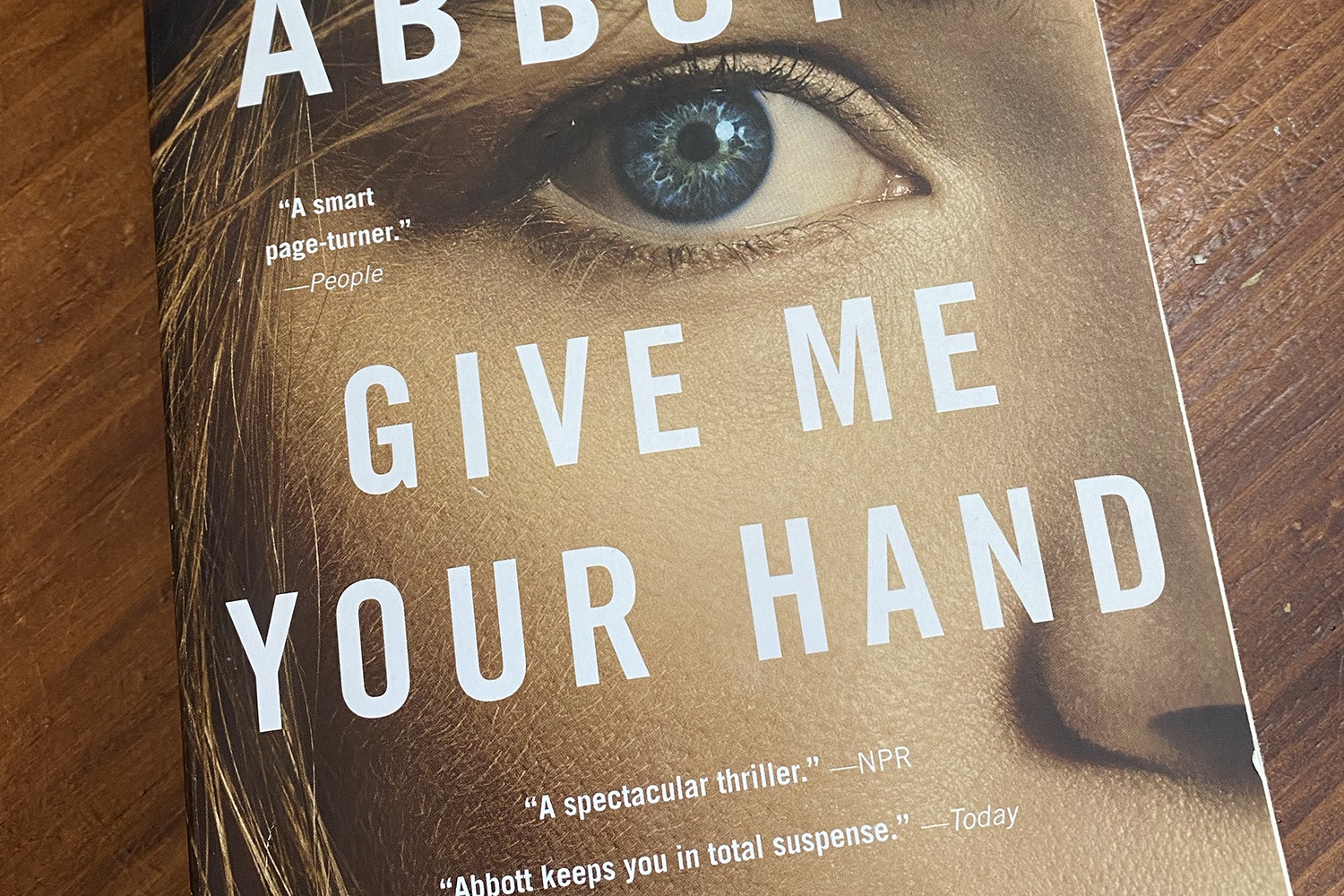 If you liked psychological thrillers like The Girl on the Train or Gone Girl, then Give Me Your Hand by Megan Abbott is going to be a good choice for you. It is an easy read but is full of suspense to keep the reader engaged. 
The Story:
The narrative bounces between the past and present and features the complex history and interwoven lives of two up and coming research chemists whose lives are rocked by the dark secrets of their youth. Kit and Diane meet at track camp and then go their separate ways. After Diane moves in with her grandfather, she and Kit become classmates, teammates, friends, and each other's biggest competition. Diane reveals a huge secret and Kit cannot get away from her fast enough. She thinks she is completely done with Diane until Diane reappears 10 years later.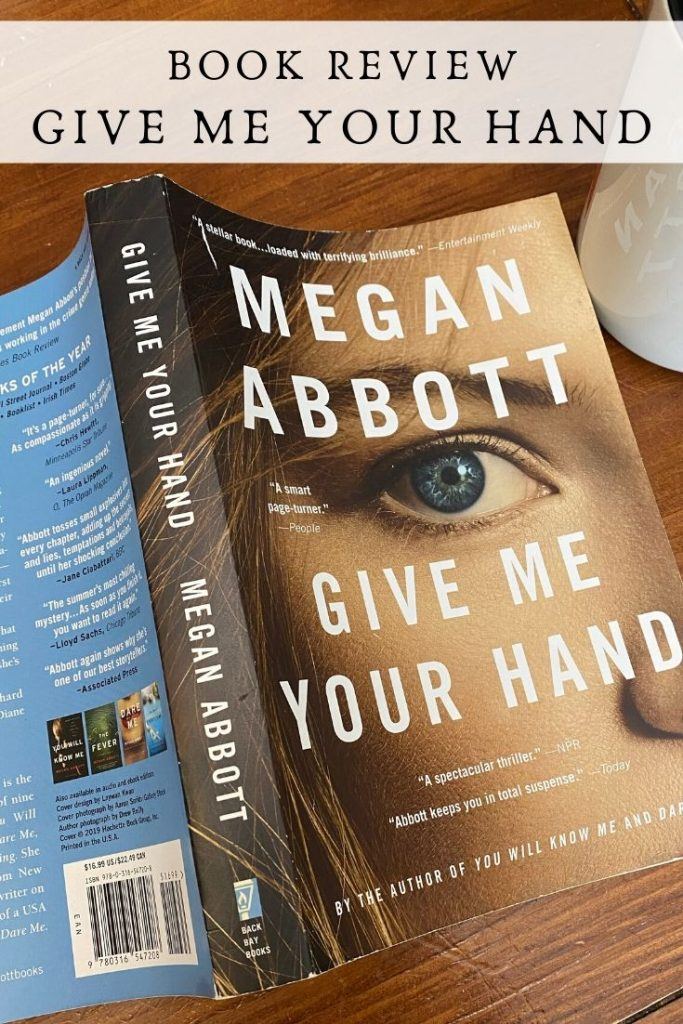 Both women are working in a research lab studying premenstrual dysphoric disorder under the direction of their idol, Dr. Severin. As I was reading, I began to question just how close to the research topic the characters were getting. It seemed like the perfect way to make the story more complex. The lab and the not so glamorous life of a research fellow made for a different story setting. Don't worry, it doesn't get too science-y and bogged down in the actual details of the research. 
As the story progresses, the details of this huge secret are revealed, little by little, just like with any good suspense novel. Diane's secret destroyed their friendship in high school, but it remains to be seen how many things it will continue to destroy. Kit has to decide if she can ever trust Diane again. Will there finally be consequences for Diane's actions? How long should someone have to pay for something they did as a child?  
I will say that the ending was not what I expected at all. I thought I knew where the story was going but I was completely wrong. Things really spun out of control quickly and threw me. I found the ending to be a little unrealistic but at least it wasn't predictable. 
The Characters:
I don't know that I have ever read a book that had so many unlikeable characters. The only characters I had empathy for Kit and Diane. I could see how they came to make the decisions that they did throughout their lives, but it didn't mean that I liked it.  Part of the suspense was actually waiting to see if they could or would redeem themselves in my eyes. I thought the character development was pretty flat. There were other characters in the book that I liked and really did want to get to know better but without fail, something would happen and I would say, "Oh, not you too!"  
Style:
Give Me Your Hand by Megan Abbott is a perfect, easy read for a waiting room or an airplane. It doesn't require a lot of attention but the story is interesting enough to keep you engaged. I didn't feel any real need to discuss it so it isn't a book club style of book, in my opinion.  
Overall, this book wasn't my favorite. I was able to finish it though which means it wasn't terrible. Have you read Give Me Your Hand? What were your thoughts? 
Rating:
On a scale of 1 to 5, 1 being the lowest, 5 being the highest it rated the following:
Laughs: 1

Tears: 1

Cheese: 3

Predictability: 2

Overall: 3/5
Currently reading: Outlander by Diana Gabaldon
Currently Listening to the podcast: Motive
For more book reviews, click here.