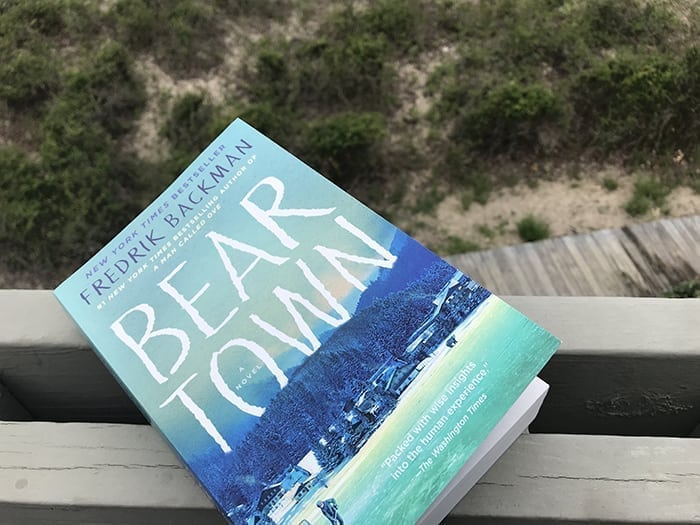 Fredrik Backman has been a hit or miss author for me. I could not get enough of his book My Grandmother Asked Me To Tell You She's Sorry.  On the other hand I couldn't bring myself to continue more than ¼ of the way through A Man Called Ove. Beartown falls on the side of "couldn't get enough'.  I would absolutely recommend this book to my friends.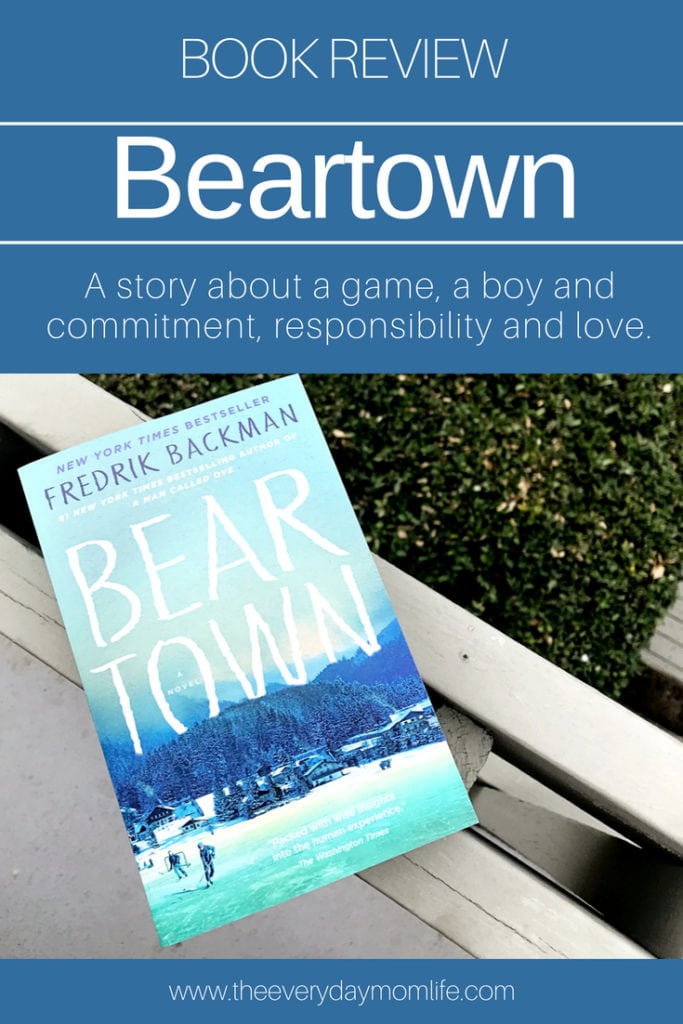 Beartown takes place in rural Sweden, but I honestly pictured it to be in North Dakota or Minnesota.  It is a story of a small hockey town struggling to stay afloat as the modern world moves forward and makes jobs scarce and families move away.   A crime shatters the whole town and the reader gets to observe how the actions of one person can affect everyone in a town.
When I say Beartown is a hockey town think Friday Night Lights but for hockey instead of football.  In Beartown, kids start playing hockey as soon as they can skate. Peewee teams are considered to be farm teams for the town's adult team. Hockey players are the celebrities of the town and they get all of the perks and privileges that come with that.
The star player of the team is involved in a crime and everyone's loyalties are questioned.  Are the players people? Are they commodities? What is more important, money or people? How does treating children like they are more important than others shape how they treat people?
This book plays into all of my favorite things.  I have this strange idea that I want to live in a small town. I also love sports books and movies.  But in a book, I love a complex story, characters that are real and well developed, and a realistic resolution.  This book delivers all of this. I can honestly see this being made into a movie, so I suggest reading it to be ahead of the game.
On a scale of 1 to 5, 1 being the lowest, 5 being the highest it rated the following:
Laughs: 2
Tears: 3
Cheese: 1
Predictability: 2
Overall: 5/5
Have you read this book? What are your thoughts? It kept me up late because I couldn't put it down.  
Currently reading: Turtles all the Way Down by John Green
Currently Listening to the podcast: My Favorite Murder
For more book reviews, click here.