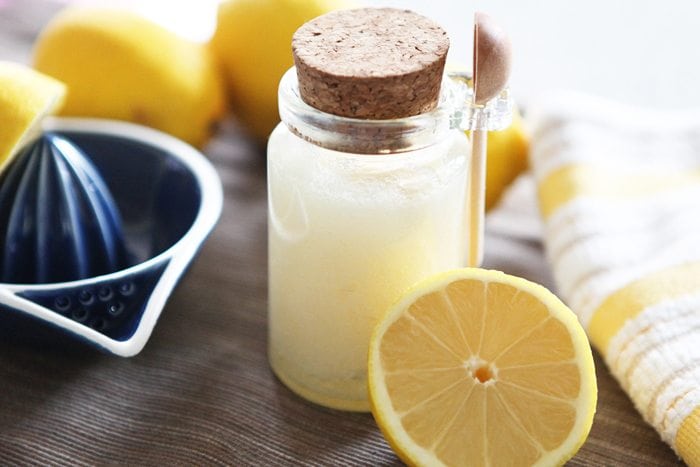 I have a problem with body wash and body scrubs. Every time I seem to find one I like, they discontinue the scent. Or, worse, one that I'm in love with is really expensive and with winter here I was in desperate need to find on that would help to exfoliate and quench my dry skin.
As I was stuck inside one day this past December and my son was napping, I decided to try making my own. I knew that I could use sugar or salt as an exfoliater so I grab a few other good ingredients that I knew would be good for hydration and went to work.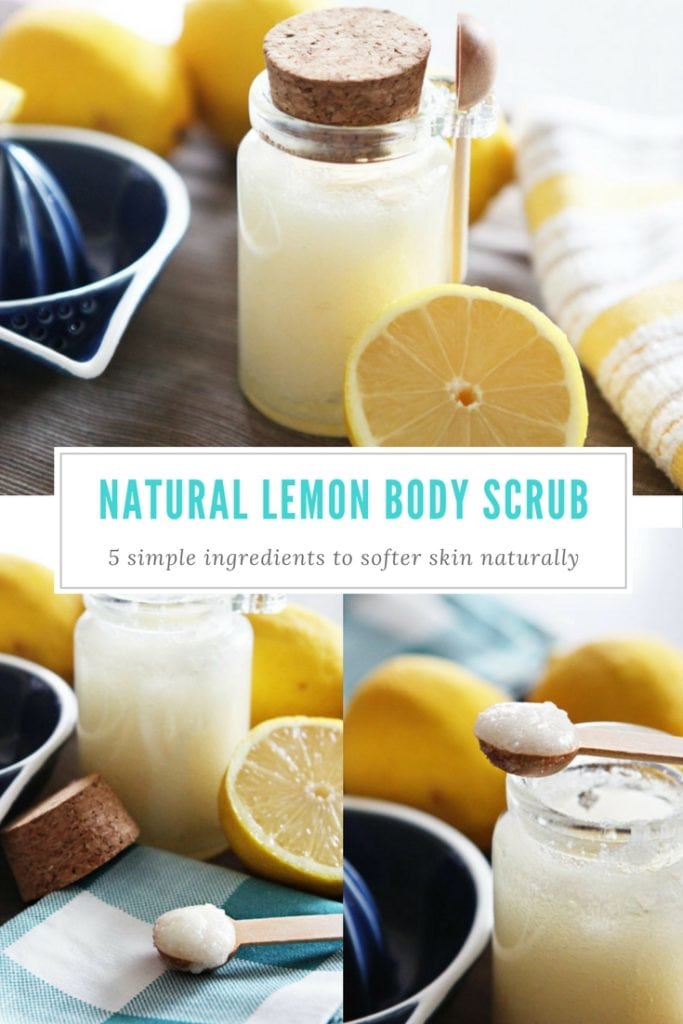 I decided to use sugar over salt. I found this article and it sealed the deal for me. Since salt is courser than sugar, and I wanted to use this on my body and possibly make something gentle enough for my face, sugar was my base. If I were making this for me feet, and maybe elbows, I would go with salt instead.
Since lemons are a natural Source of Vitamin C, I added those in too. Vitamin C is said to be used to even our skin tone, which I need some help with, and lighten age spots. I have pregnancy mask from my son and my daughter that has never gone away completely so including this was an important element for me.




Coconut oil is so moisturizing that I know some people who use it alone as a face wash each day. I haven't tried that, but I knew that I wanted to include it here to make the mixture a bit softer.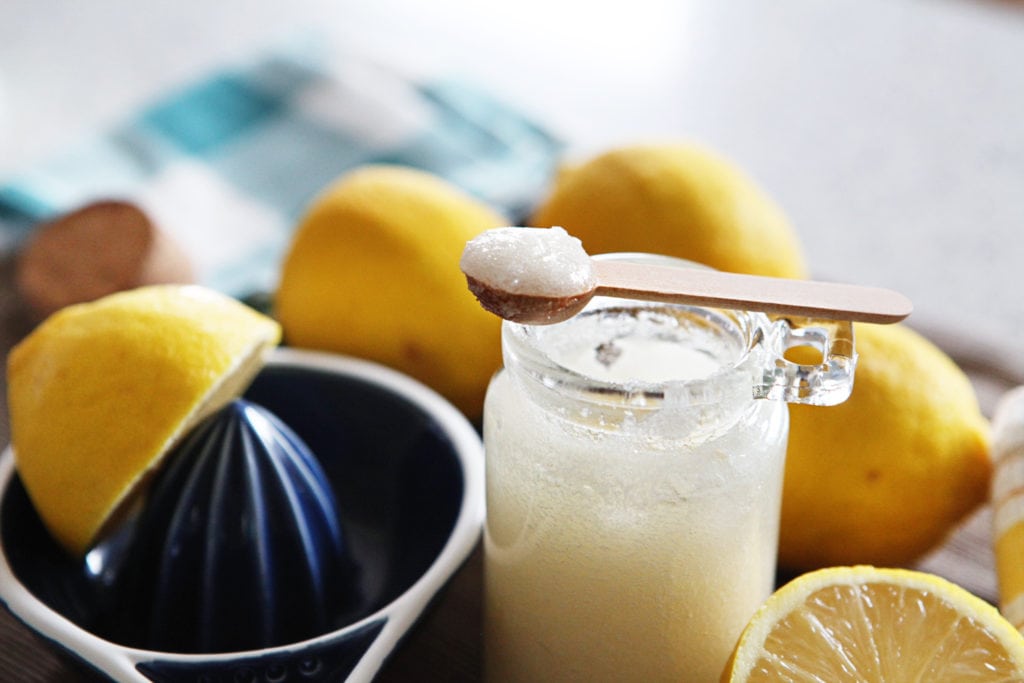 Honey is said to be nourishing and hydrating as well as soothing to help with eczema and acne. As a 30-something, I still get acne. I feel like Mother Nature needs to choose – wrinkles or acne. She doesn't seem to care though and I have both.
I'm Italian and I love olive oil for pretty much everything. I know it's similar to coconut oil in terms of being moisturizing. It's said to be an oil that can help clean and moisturize without causing irritation.





Lemon Body Scrub
1 ½ -2 cups of granulated sugar
Juice of 1 fresh lemon
1 Tbsp. of coconut oil, melted
1 Tbsp. of honey
1 Tbsp. of olive oil
Mix all ingredients together and store in an air tight container. This container is for photographing only. Shhhhh…don't tell. Also, since this is homemade and there are no preservatives in it, use your best judgement on how long to keep it. The lemon juice and honey will active as a natural preservative, but I wouldn't keep it longer than a week or so. Luckily, this is a small batch recipe.
Give it a try and let me know how it goes.