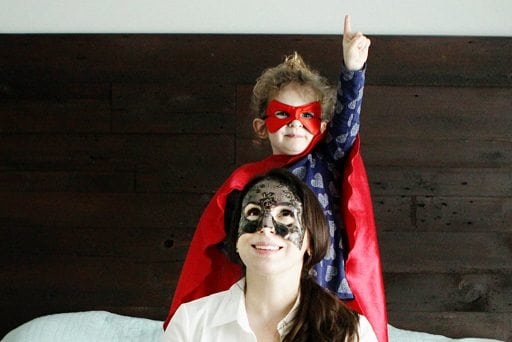 Being a mom it can be really difficult to fit in time to take care of myself. I really have to schedule it in or find a way to incorporate it into my day with the kids, which is insanely difficult. You really need to be a superhero to be able to make it happen.
However, if my grandmother were still here she would tell me that I'm not a "spring chicken" anymore. She would use those words and she would be right.
I've NEEDED to find ways to balance both myself and my kids needs as a mom and a woman to create my own, crazy, little slice of motherhood paradise.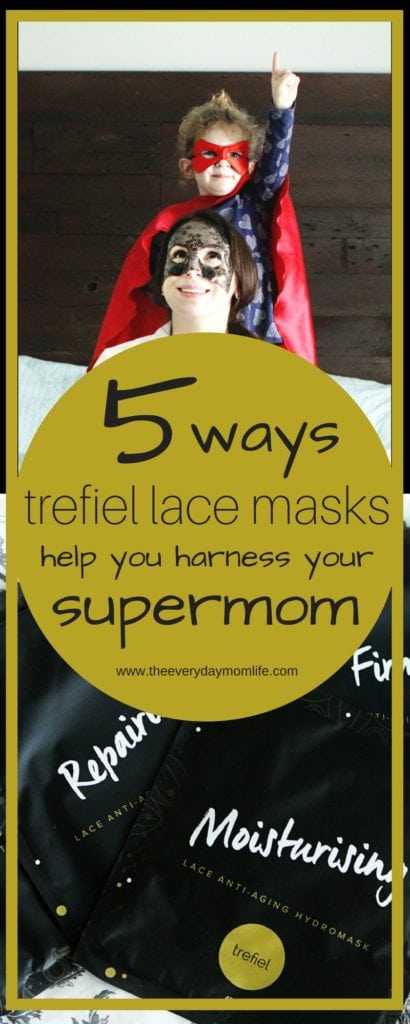 For me, that means I need to indulge in a little self-time and do things that make me feel pretty. This usually involves pampering myself with a manicure and pedicure or getting a massage. Recently I've become a little obsessed with skin care so when I was recently offered an opportunity to try Trefiel masks, I jumped at it.
Trefiel is a lace sheet mask, which means that it's an actual mask that you apply to your face, and it comes with the product already on the mask itself. They are wet and you can feel it through the packaging. The company is Australian and launched in 2015. While you can't buy the mask in the U.S. yet, you can order it online and shipping is free in Australia. 🙂 Check out why they're worth the buy below.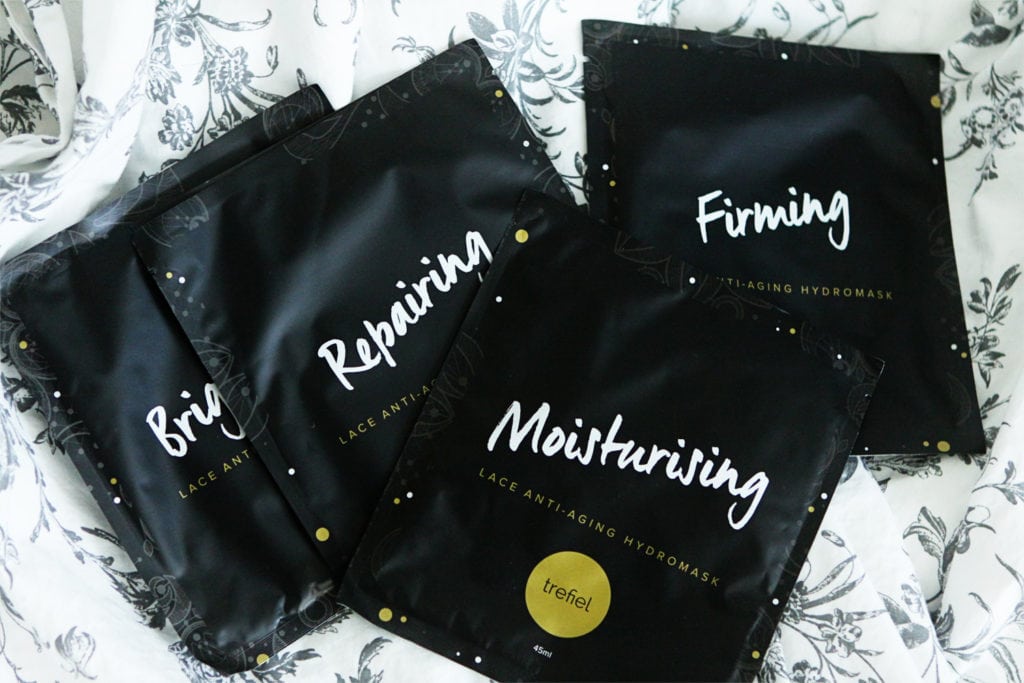 They're easy to apply
I know it looks a little intimidating, but the masks are very easy to apply. I was worried about them slipping since they were wet, but they actually stayed in place really well. Upon application they are cool to the skin and very soothing. The mask comes in two halfs with the top covering the forehead, nose and cheek bones and the lower half covering the rest of the face. According to the directions they work best when you overlap them as pictured below.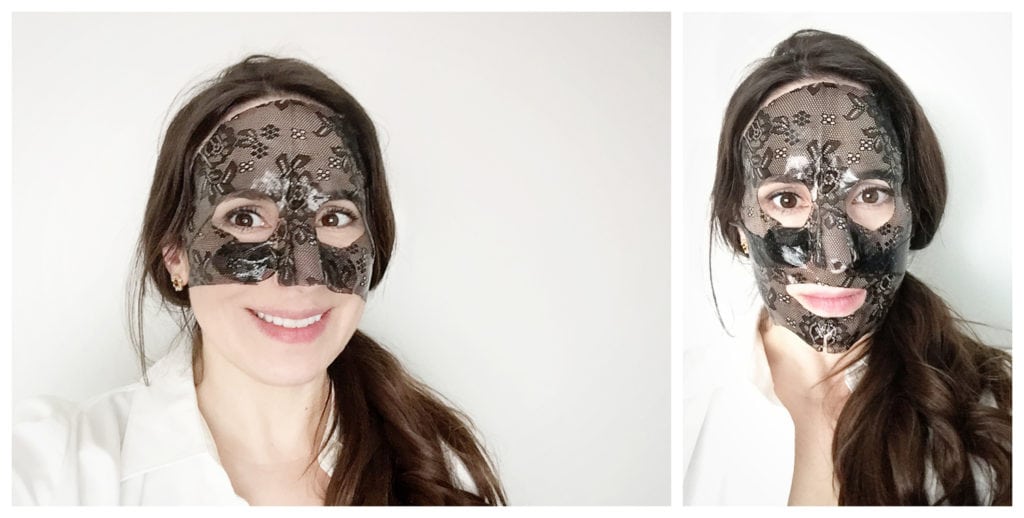 They are cruelty free
This has become so important to me when I'm using beauty products. I will almost always pick beauty products that are cruelty free. I switched my entire make-up brand last summer the day after I found out the brand was still using suppliers who test on animals. I love and appreciate companies that respect animals and our environment.
They're non-GMO and plant-based
This isn't as big of a deal to me as the point above, but I still really like plant-based products and prefer them over other products. By using plant extracts like Aloe Vera there are a lot of ingredients in there that naturally do so many great things for my dry skin. You can find all the ingredients listed openly on the company's website.
They're incredibly moisturizing
My skin is dry, especially in the Chicagoland winters. It always needs some extra TLC from October to April and the moisturizing mask really delivered. When I was done with the mask there was still some product on my skin that I massaged in and I loved how soft my skin felt. It also looked dewy and bright. I had to apply make-up soon after I wore the mask and I loved how easily it went on my skin. The extra moisture created a really smooth finish.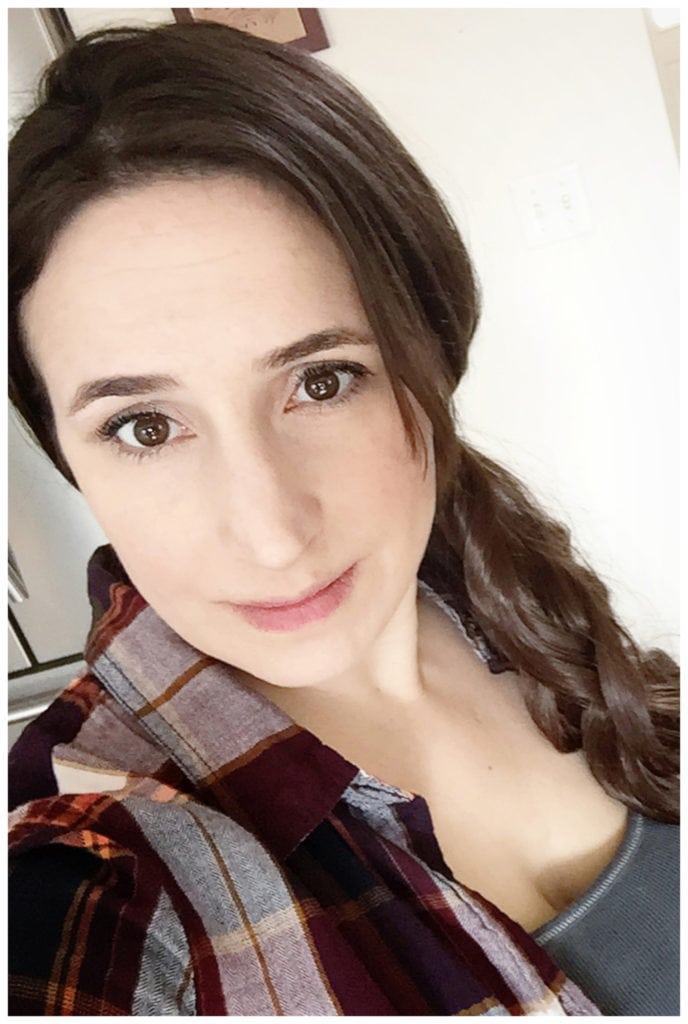 According to my daughter the masks make you look like a super hero
We can joke all about supermoms, but according to my daughter this is my supermom mask and she thinks it's "so cool." While I was wearing it she had to go get her mask and cape so we could be superheros together. I sort of felt like a supermom too because I was able to multi-task while wearing the Trefiel mask. I loved that I didn't have to stay put while wearing it and could get things done. I could play with my daughter, do a load of laundry and do the dishes while wearing this mask.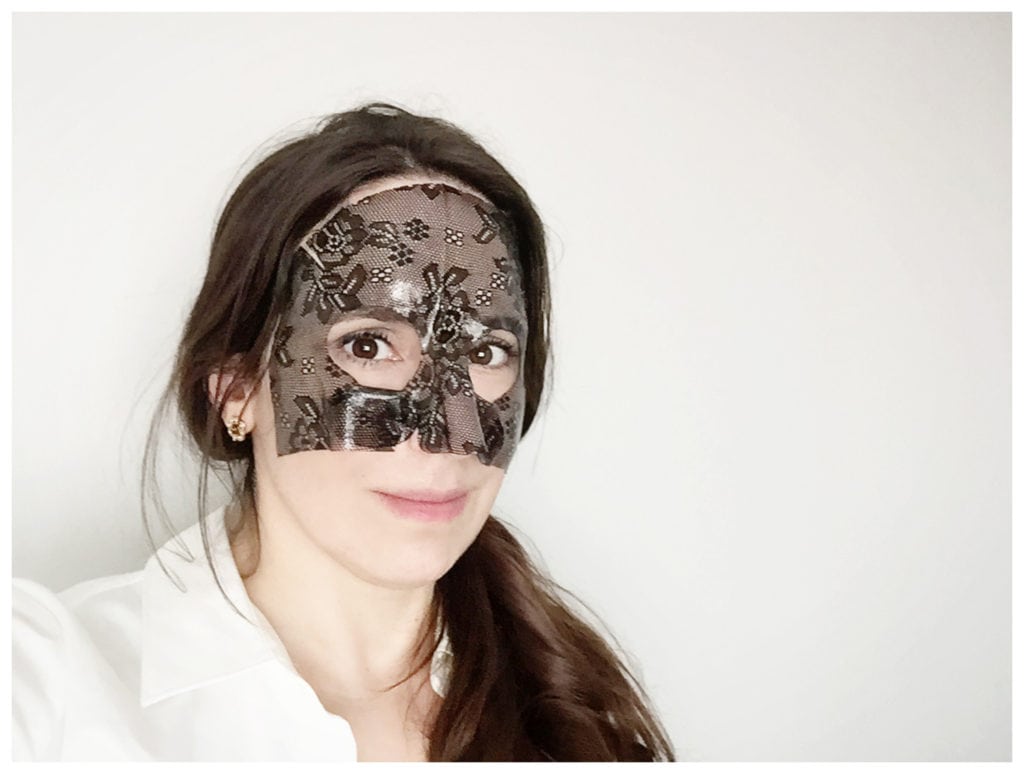 Maybe doing the non-sexy, daily motherhood things isn't really the idea here, but any product that allows me to pamper myself while still getting to be "mom" is the perfect product for my life.
At the end of the day my motherhood paradise isn't about me getting breaks from my kids to feel more like a woman. It's about me being able to feel like a mother and a woman all at once. That's where the real super power lies.

You can find Trefiel sheet masks here. You can buy them individually or in packages. They even have a monthly subscription service. Check them out today and tell me below you harness your supermom.
Check out our other mom tips here.